New Design One Person Inflatable Flying Axe Throwing Game Axe Thowing Challenge Inflatable
Axe throwing is a very exciting and dangerous game in your mind, you may only saw it from TV show, circus or carnival festival.but now we bring this element to inflatable equipment, it become completely safe and loads of more fun. Bring out your inner western cowboy and challenge a friend to a friendly Axe throw competion.
This giant inflatable axe throwing game is the best ideal for bounce house rental business, party or game center, perfect for the carnival , country fair or fundraising event etc
Specifications:

Material
0.45~0.9mm PVC tarpaulin (1500D water proof and fire-retardant 21OZ Tarpaulin, no poison)

Size :3mWx2.4mH, can be customized

Color: for your options

Weight: 30kg

Packing: Strong PVC bag

Material safe standard: Safe standard conforms to CE certificate and EN 71

Double - quadruple stitching sewing

Handicraft:
A. Beautiful hand-drawing pictures
B. Do digital printing direct on our inflatable games

Deflation: Heavy Duty quickly deflation zips

Accessories: CE/UL Blower, repair kit bag

Payment term: TT/Western Union

Delivery time: 7-30 days

Transportation: By sea, by air or by Express

For the pool,often can put some water games,such as Inflatable Water toys, inflatable water
park, inflatable water slide, inflatable water trampoline,inflatable water seesaw, inflatable water
totter, inflatable water catapult, inflatable rotating top,inflatable UFO, inflatable iceberg, inflatable
floating tube, inflatable Teeter Totter float, inflatable water float bed.

Application locations:water park, swimming pool, lake& seashore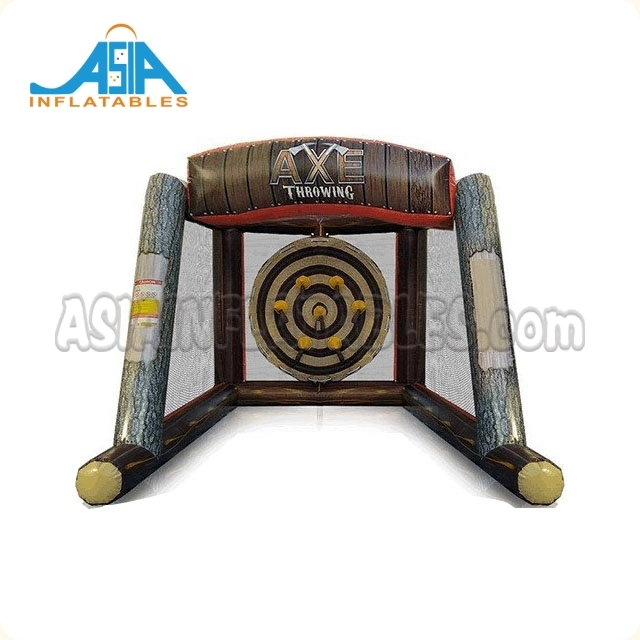 Why choose us?
1) Specializing in inflatable for many years.
2) Experience professional designers and production staff members.
3) Advances techniques and high-tech equipment.
4) High quality,competitive price.
5) Self-owned brand and independent manufacturer.
6) Professional service before and after sal
1). High Quality Material:
Commercial grade 0.55mm(1000D, 18 OZ) PVC tarpaulin (Plato) which has 3 layers:two PVC coated up and down with a strong net fabric inside, which is fire retardant, water-proof,Anti-UV, and anti-ruptured.

2). Techniques
1) Double stitching inside and outside;
2) Quadruple stitching for the stress-bearing parts and the joint parts;
3) Nylon/pvc tarpaulin webbing reinforces for some parts;
4) Full-digital printing protected by a liquid protection film;
5) Enough zipper outlets to deflate the games quickly;
6) Reinforcements for zipper joints;
7) Zipper cover with to disperse the stress for zippers
Features
1. Air filled by continuous working blower
2. Strong & wind-resistant
3. Various designs with great fun, great safety and vivid colors
4. Customized sizes, designs and logos acceptable
5. Full-digital printing protected by a liquid protection film
6. Quick set up: 5-10minutes