1ton Per Day Seawater Flake Ice Machines on Fish Boat
Description:
1. Large contact area: As its flat and thin shape, it has got the largest contact area among all types of ice. The larger its contact area is, the faster it cools other stuff. In comparison with 1 ton of cube ice, 1 ton of flake ice has 1799 sqm of contact area while 1 ton of cube ice only has 1383 sqm, therefore the flake ice has got much better cooling effects than cube ice.
2. Low cost of producing
The producing of flake ice is very economical, it only requires 1.3RT refrigerating effect to make 1 ton of ice from 16C water.
3. Perfect in food cooling
Flake ice is type of dry and crispy ice, it hardly forms any shape edges, in food cooling process, this nature has made it the best material for cooling, it can reduce the possibility of damage to food to the lowest rate.
4. Thoroughly mixing
Flake ice can become water quickly through the rapid heat exchanging with products, and also supply the moisture for products to be cooled.
.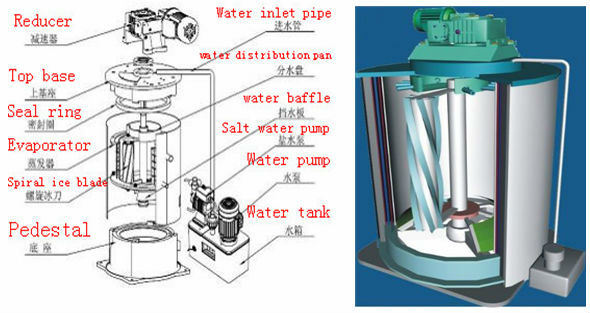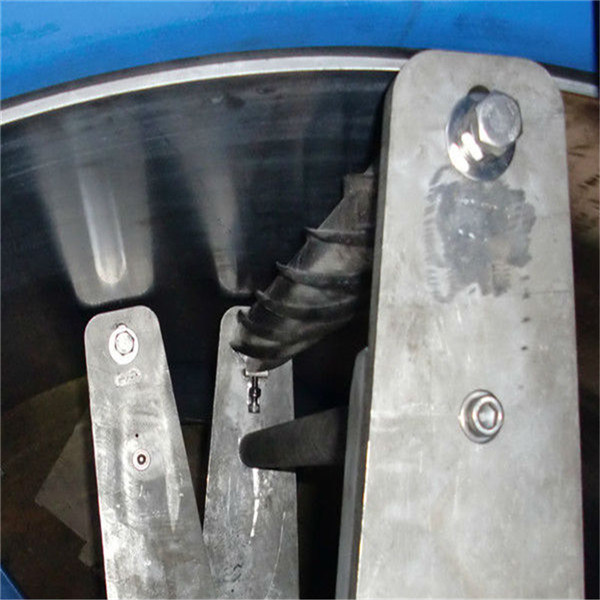 Applications: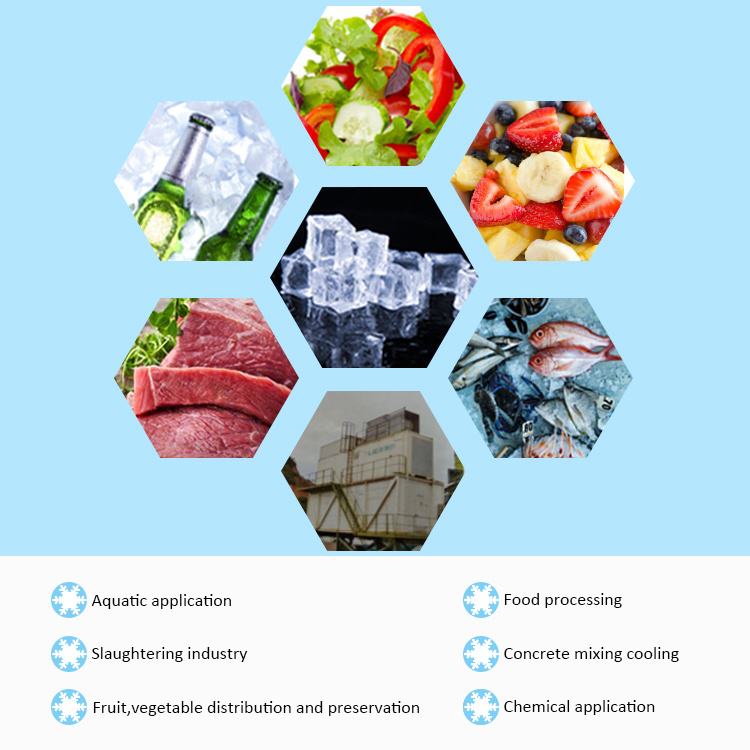 Lier seawater flake ice machine for fishing boat use is professionally applied into deep-sea fishing, seafood preservation and distribution industries, etc.
Modelodel
LRH-3T
LRH-4T
LRH-5T
LRH-6T
Daily output
3t/d
4t/d
5t/d
6t/d
Total power
12.2kw
16.2kw
17.8kw
19.3kw
Compressor power
11.3kw
13.8kw
15.9kw
17.2kw
Refrigerating capacity
22.5kw
30kw
37.5kw
45kw
Reducer power
0.37kw
0.37kw
0.37kw
0.37kw
Cooling style
Air-cooled
/Water-cooling
Water-cooling
Water-cooling
Water-cooling
water inlet/outlet pipe size
1/2"
3/4"
3/4"
3/4"
Unit dimension
1750*1190*1200
1700*1650*1250
1700*1650*1450
1700*1700*1530
Net weight
530kg
630kg
760kg
890kg